Many people believe sending the dead off in a fancy way helps reach a beautiful destination in the afterlife. So, if you've lost someone near and dear to you, this blog offers you heartfelt condolences.
But, if you wish to send off your near and dear one with grace and fondness believing in the above myth then it is best to do so with a custom hearse. In fact, if you need an idea, this blog is featuring the best-personalized funeral hearses to send off the dead gracefully.
1970 Cadillac Fleetwood Hearse
This funky funeral hearse was designed to match the powerful playful personality of a deceased. This custom hearse specialized in Spiderweb grill; flat screen TV's, cooler, working BBQ, and a coffin space. Additionally, it featured Hand-painted skulls to warn passersby's of a death message.
Dark and funky this hearse is ideal for rock stars and teens that have been wild and free.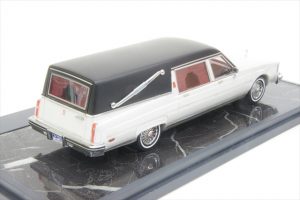 1983 Buick Eureka Hearse
For the deceased prim and plausible housewife or person this black and white designed custom hearse is another good idea to invest in. This one has a zebra printed design, with custom curtains, a place for the coffin along with cool crisp no-nonsense interior.
1997 Ford Escort Wagon Hearse
This one is a simple yet ideal hearse that comes with custom upholstery, neon interior lights controlled via remote, along with a Black canvas covering back windows. Elegant, simplistic and ideal for deporting the dead to their final resting place, this one is best suited for a somber serious funeral that wants to see off the dead with respect.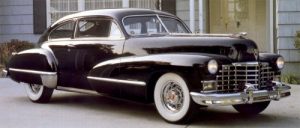 1972 Cadillac Fleetwood Hearse
1972 Cadillac Fleetwood Hearse is one custom hearse with an interesting tale attached to it. As the story goes, in 1986 a resident of Oklahoma send off her uncle in the 1972 Cadillac Fleetwood Hearse. Few years down the line, the same woman purchased it, renovated it and today rents it out to people who wish to send off their dead with panache.
The features of this one include Champagne trough, Plump floor pillows along with newly painted interior.
1942 Cadillac Fleetwood Series 60 Hearse
Argentineans are vehement believers that the deceased should be send off with grandeur. This is why many of their coach builders purchase old hearses, customize these, and reconfigure their frames by adding antique designs to them. The 1942 Cadillac Fleetwood Series 60 Hearse is one such example.
This one has a hand-carved wooden exterior, a wooden designed body and runs on a V8 engine that offers a beautiful last rite ride.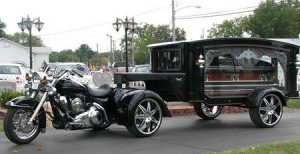 2008 Harley-Davidson Road King Hearse
With the concept of sending hells angels directly to heaven, the 2008 Harley-Davidson Road King Hearse is most extravagant and unique custom hearse ever made. This one is a Tombstone Motorcycle Hearse built on a 2008 model Harley. With a glass coach, it offers a splendid view and a prodigal ride.
Well, there you go, pick from any of these similar customized hearses and send off the deceased in a classy way.